In the realm of angling, every fishing enthusiast seeks an ally in their pursuit of the perfect catch. The right gear can mean the difference between an unforgettable day on the water and a missed opportunity. Today, we embark on a journey to explore the Lew's American Hero Baitcast Combo, a name that resonates with both seasoned anglers and newcomers alike.
Anglers, much like heroes, are defined by their tools, and Lew's understands this connection. The American Hero Baitcast Combo embodies the essence of affordable excellence. It promises versatility, performance, and a nod to the American spirit of adventure.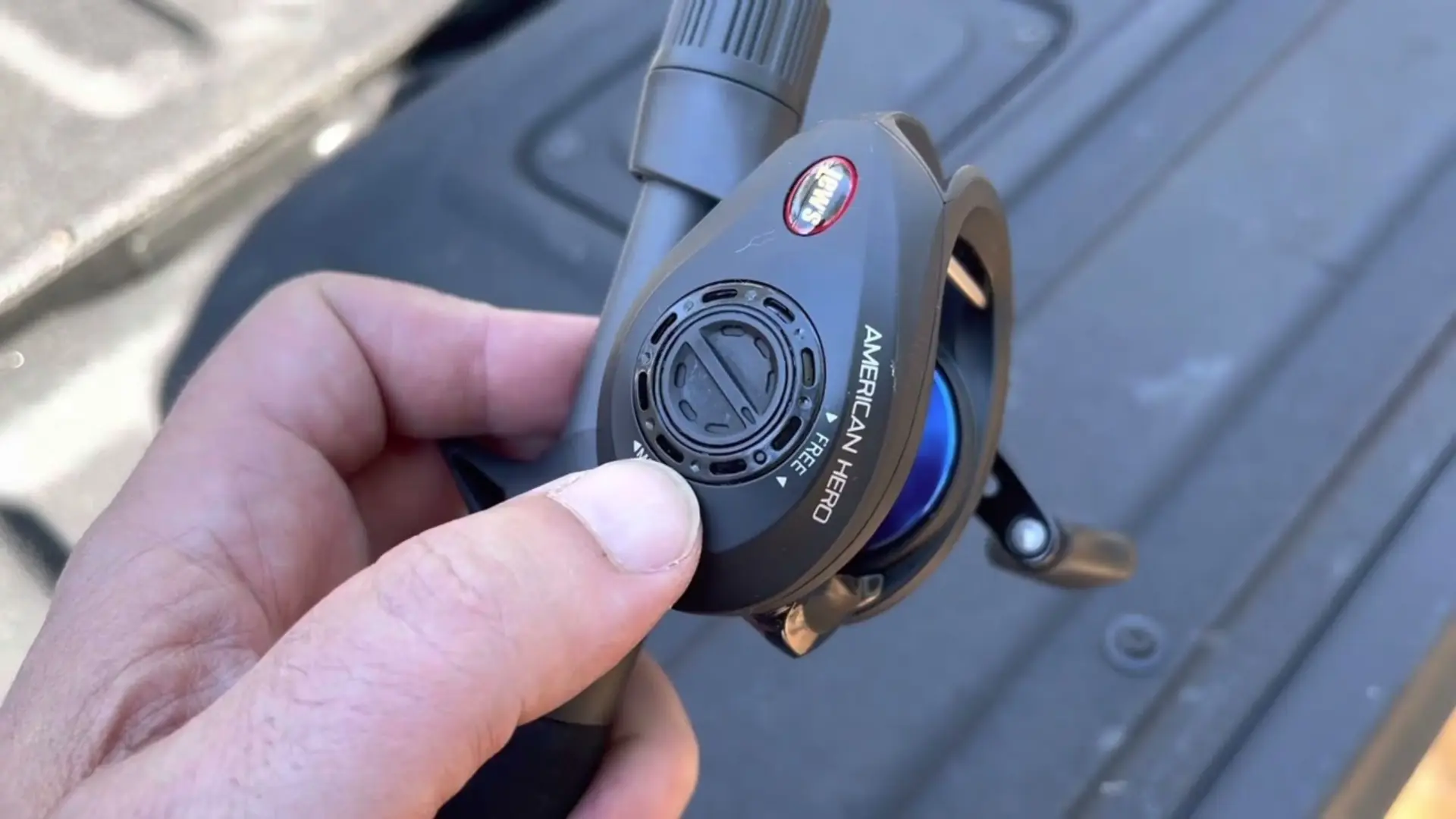 Join us as we explore this combo in our comprehensive review. We will delve deep into its features, share real-world experiences, and weigh the pros and cons to determine if it lives up to its name. Whether you're a weekend warrior, an angling aficionado, or a newcomer eager to learn, the Lew's American Hero Baitcast Combo may just be the trusted companion you've been searching for.
In this review, we leave no stone unturned as we unveil the secrets behind this fishing setup, so you can make an informed choice for your next fishing escapade. Let's cast our lines and dive into the world of the Lew's American Hero Baitcast Combo – where affordability meets angling excellence.
Lew's American Hero – Best Baitcaster Combo Under $100
I have taken the Lew's American Hero Baitcast Combo on several fishing trips, and it has consistently delivered a reliable performance. The 6.4:1 gear ratio is a great all-around choice, allowing me to adapt to various conditions and techniques. Whether I'm finesse fishing for bass or trying to lure in some feisty catfish, this combo has proven itself versatile.
The stainless steel bearings provide a smooth and hassle-free experience, though a couple more bearings could enhance its performance. Nevertheless, I've experienced minimal backlash, and casting accuracy has been on point.
With a max drag of 15 pounds, it's certainly capable of handling decent-sized fish. While it may not be suited for big game fishing, it's more than adequate for the average angler.
The medium-heavy 6'6″ rod has a nice balance to it. It's sensitive enough to feel subtle strikes but has the backbone to handle strong fighters. It's an excellent choice for those who enjoy a bit of everything in their fishing adventures.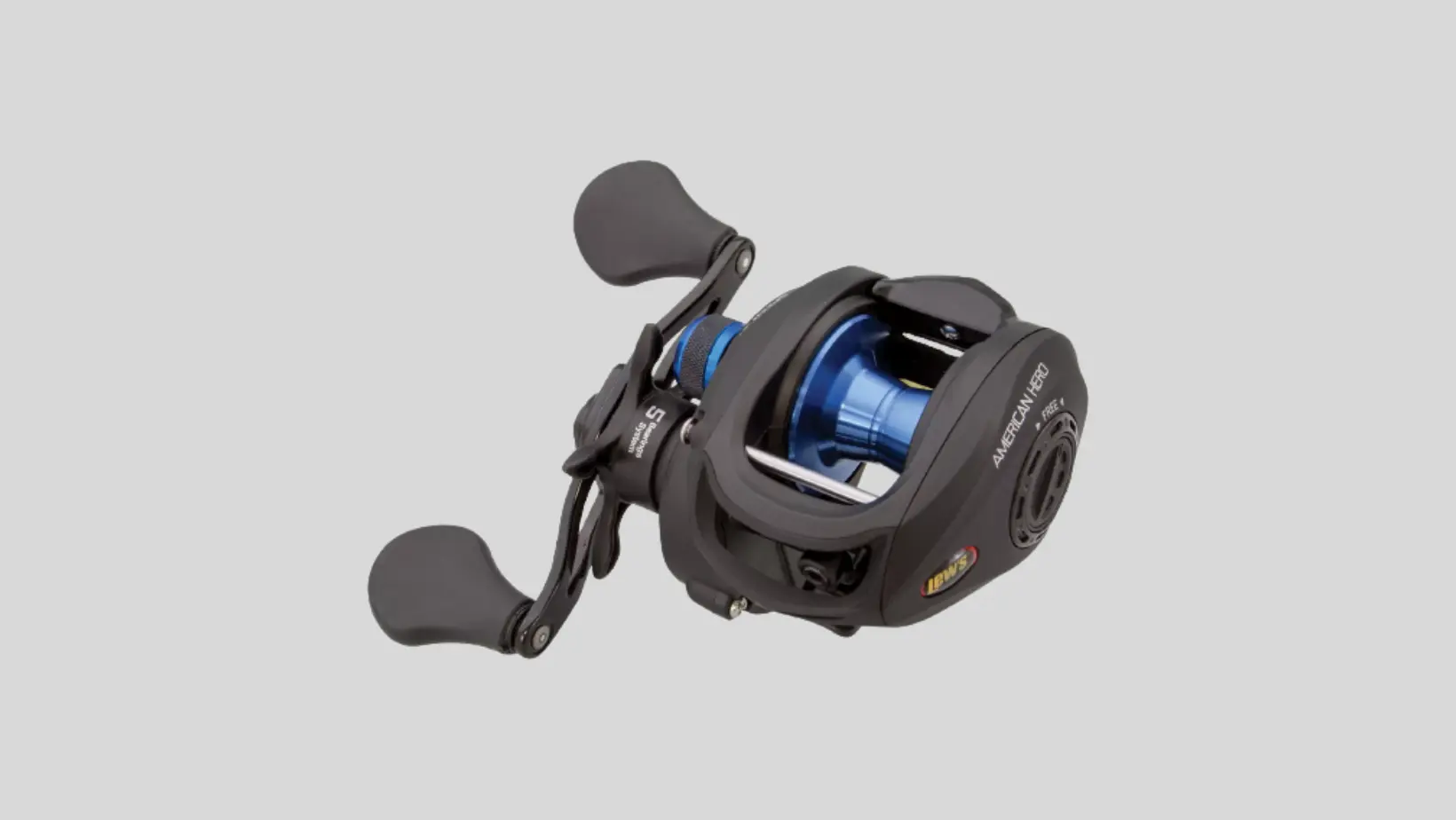 Related Article: Best Baitcasters For The Money
Specifications
Gear ratio : 6.4:1
Maximum Drag : 15 lbs
Line Capacity (Mono) : 12 lbs/120 yards
Bearing System : 4 stainless steel
Weight : 6.75 ounces
Features With Personal Reviews:
1. Versatile 6.4:1 Gear Ratio
The 6.4:1 gear ratio of the Lew's American Hero combo strikes a balance between power and speed. It's suitable for a wide range of fishing techniques, from finesse presentations to more aggressive retrieves.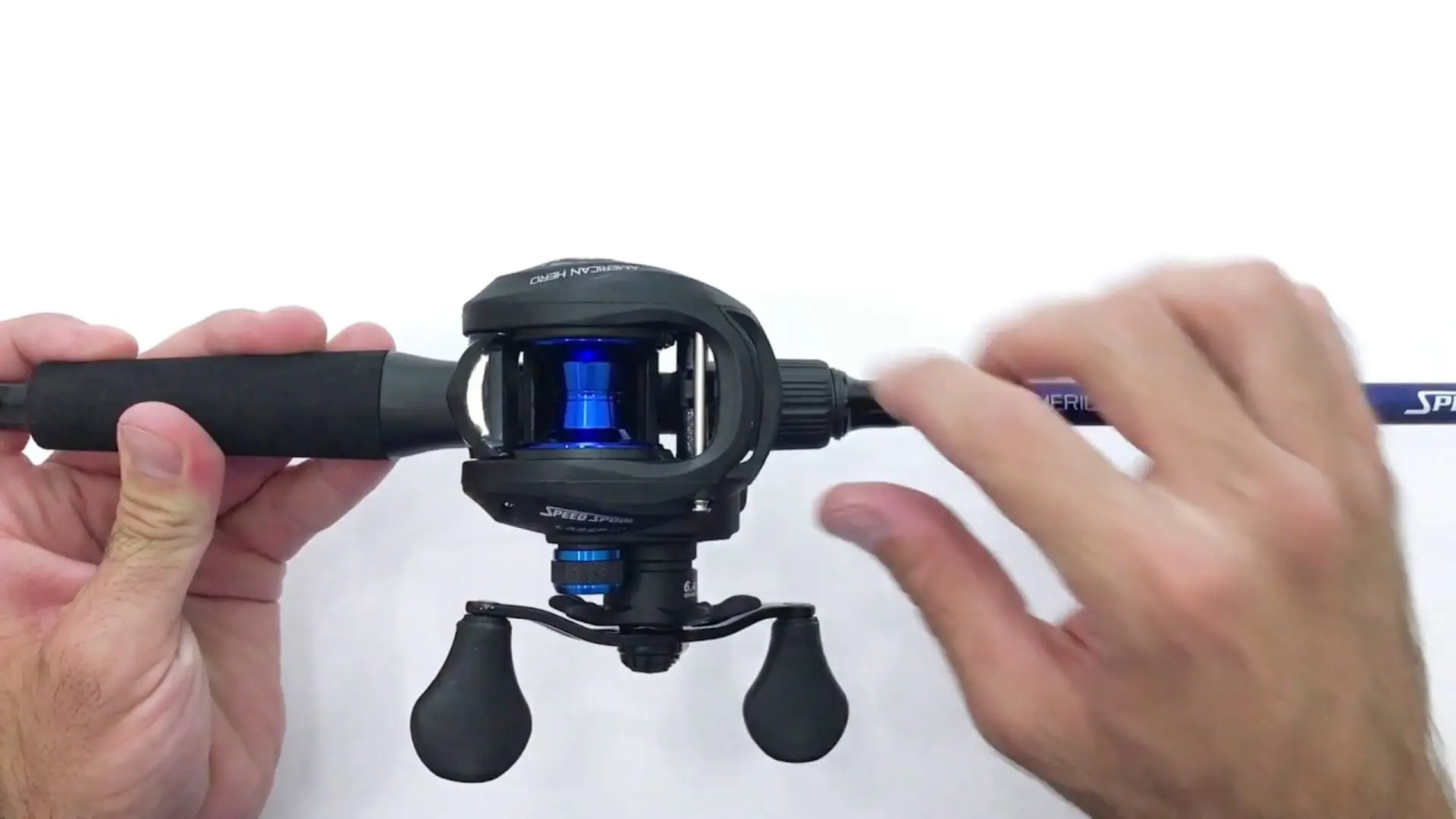 Related Article: Best Baitcaster Under 100
2. Quality Stainless Steel Bearings
With four stainless steel bearings, this combo ensures smooth casting and retrieving. While it's not the highest number of bearings on the market, it gets the job done effectively.
3. Respectable Max Drag (15 lbs)
With a max drag of 15 pounds, this combo can handle a variety of fish species, including bass, catfish, and smaller saltwater species. It's a reliable option for those looking to land medium-sized fish.
4. Adequate Line Capacity
The reel can hold up to 120 yards of 12-pound monofilament line, which should suffice for most freshwater fishing situations.
5. Medium-Heavy Rod (6'6″)
The rod included in this combo is 6 feet 6 inches in length, making it versatile for casting both short and long distances. Its medium-heavy power rating allows for a range of lure and line choices.
Related Article: Best Baitcaster Under 200
Pros
Versatile 6.4:1 gear ratio
Smooth stainless steel bearings
Respectable 15-pound max drag
Adequate line capacity
Medium-heavy 6'6″ rod
Budget-friendly price point
Cons
Limited to medium-sized fish
Could benefit from a few more bearings for even smoother operation
Conclusion
The Lew's American Hero Baitcast Combo is a solid choice for anglers who want a dependable setup without breaking the bank. It's a versatile combo that performs well across a range of fishing scenarios, making it a great option for both beginners and experienced anglers looking for reliable gear. Give it a try, and you might just find your new fishing companion.