Several types of fishing reels exist, which can prove confusing to someone who is new to angling. It is easier than it seems for you to choose your own if you follow these steps, and in today's article, we will walk you through selecting your own.
In most cases, including both children and adults, fishing is one of the most exciting, fun, and adventurous activities in the water. Having the best weather and water conditions is essential when planning an outdoor fishing trip since these two factors can make or break any fishing excursion.
Types of Fishing Reels
In the fisherman's world, a reel is usually taken up to the fishing rod towards its end. It is typically considered a mechanical device whose primary function is to hold or contain many fishing lines and avoid tangles.
You can use fishing reels for different types of fishing. Each has its characteristics, features, and uses. Moreover, Fishing reels come in all shapes and sizes and with varying features, designs, and operates. A fisherman's selection of reel often depends upon the type of fishing in which he or she will engage and the experience he or she has achieved.
All fishermen and anglers use these types of fishing reels in their fishing experiences from the natural world and beyond.
 SPINCAST REELS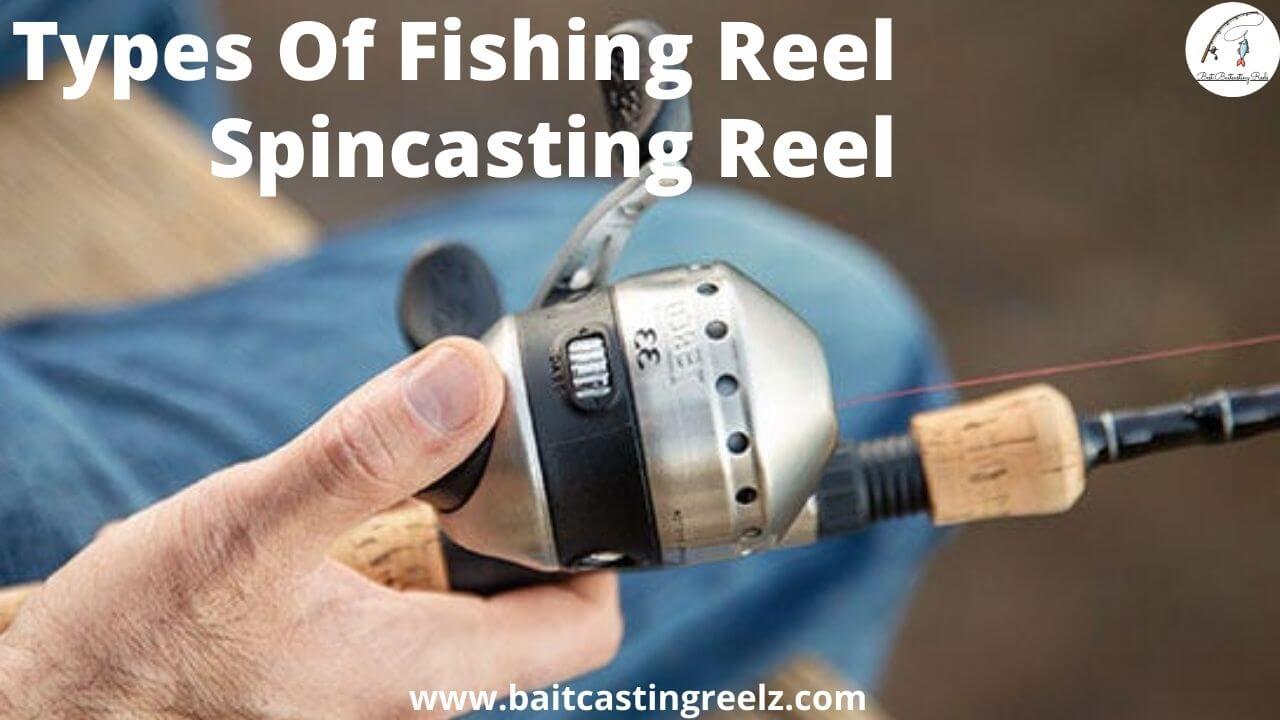 What do you remember of your first fishing experience? After all, the excitement you felt about your catch? You may have used a spin-cast reel as a child or by taking up fishing for the very first time. For beginners, it's one of the best devices available. It's quite affordable, and users can quickly get accustomed to its features. The reels used by spin-cast players mostly designs for kids and beginners.
The reel has a straightforward structure and is activated by pushing a button. Reels have the advantage of ensuring casting accuracy by automatically adjusting bails as lines get tangled. It will be an advantage to you to spend your evening relaxing and enjoying time outdoors.
Although any reel is going to have some disadvantages, spin-cast reels are no exception. One drawback of the spin-cast reel is that there's little room for line capacity, so you can't cast as far as you would like. If you are casting for moderately or long distances, you will find this reel inconvenient.
Furthermore, it designs to catch small fish. It'll do just fine as long as the fish isn't significant. However, the reel won't fit big fish like tuna because it's not designed for such a big fish. If you are fishing only occasionally or if you're a small child, this reel will be your perfect companion. Still, a more prominent person who uses spinning reels regularly or has used baitcasting reels may prefer it.
Most people would prefer a spin cast reel over other reels, such as spinning reels or baitcasting reels because it is easier to operate. It takes around three minutes to construct the spin-cast and it's very user-friendly. The reel you use to set up during your childhood was probably the first one you used.
There are many types of fishing reels, but basically, it's a reel with a lid on it that protects the line. Whenever there are any twisting difficulties, which don't happen frequently, it's very useful in identifying the causes of the problems. Besides the fact that they don't need a line adjustment button like baitcasting reels or spinning reels, they can be cast with a flip of a switch. You can easily retrieve it when you press it. In addition to letting you enjoy your stress-free fishing experience, the device also helps avoid problems with tangles.
Reels are the most suitable choice for anglers just getting into fishing and kids who are moving toward angling. Because they have limited features, these reels are not ideal for anglers at an advanced level. Despite their simplicity, spin-cast reels are still a lot of fun among beginners since they have a great appearance.
BAITCASTING REELS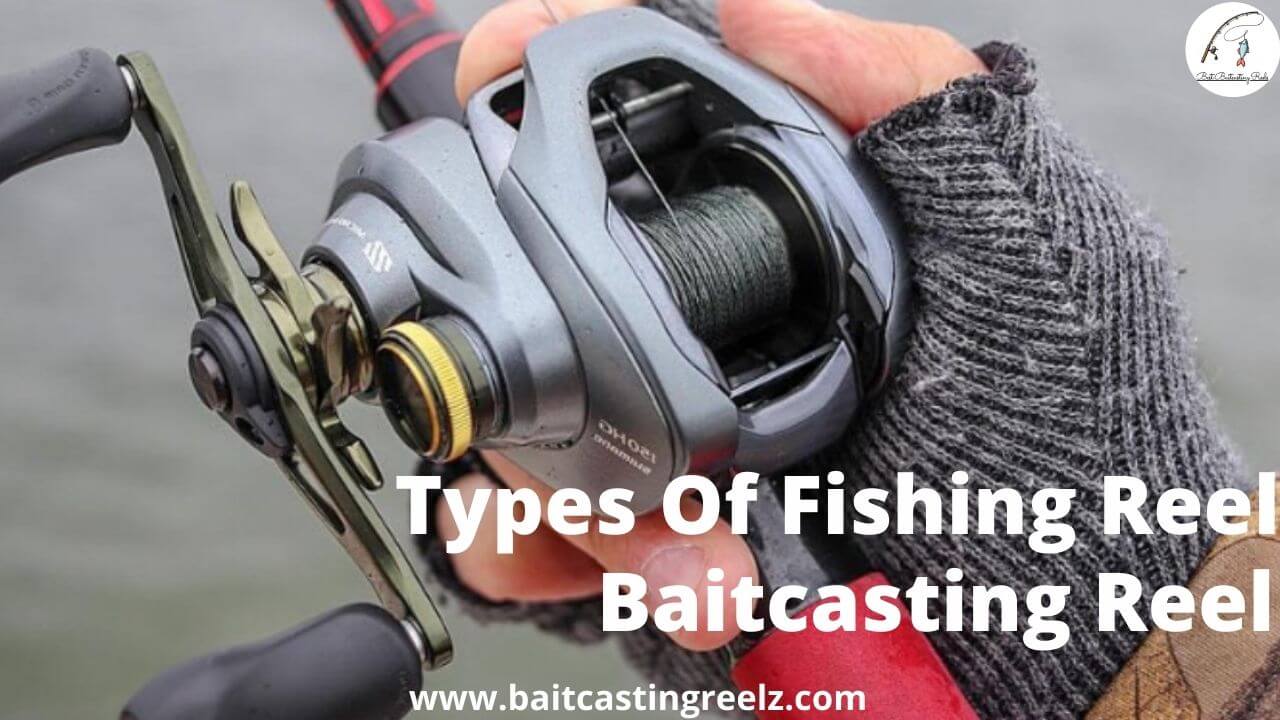 If you're going to buy baitcasting reels, you'll need to pick the most robust, most durable option possible. Although spinning rods is more straightforward and less troublesome for many bass fishers and salt-water anglers, they are not as appealing to all fishermen due to their lack of ease of use.
However, It excels with lines more extended than the 10-pound test, provides superior control, and features some of the best drag systems among the various reel options.
With baitcasting reels, the spinning element of the reel fixed at the rod, unlike the spool in spinning reels which spins in opposition to the line's travel. A machine using this can cast far more accurately and with less memory than a manual model.
Usually, you press the release knob and hold the reel with your thumb to cast a baitcasting reel. You can then cast by simply lifting your thumb, thereby freeing up the spool to spin. Inexperienced operators often run into trouble because of not understanding the risks!
A couple of issues can arise right there. Also, the lure's spool will not automatically adjust to the slow-moving lure. It can result in a horrible tangle if you allow too much line to unravel. In addition to these birds' nests referred to above, if you don't slow or stop the reel before the lure hits the water, you are also likely to get hooks.
SPINNING REELS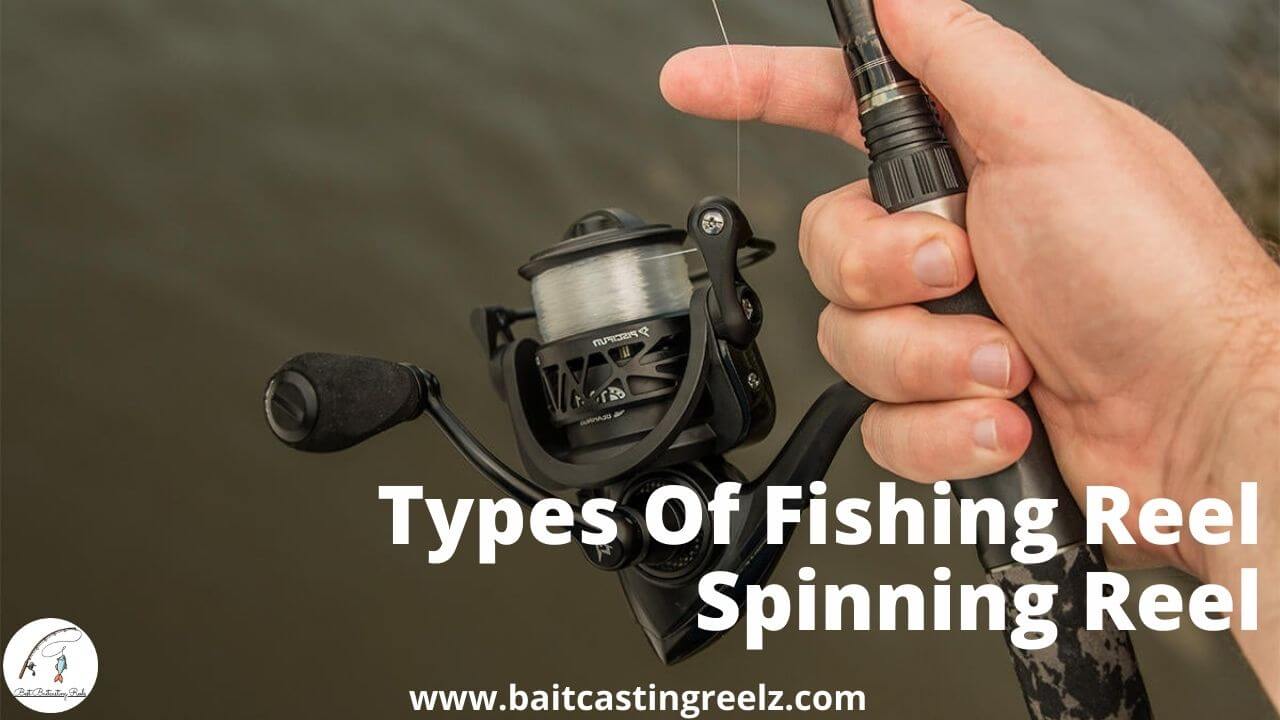 Most anglers use spinning reels nowadays. If you choose to fish with either spinning or baitcasting reels, you will find that your preference will depend on how you prefer to fish. People like spinning reels whether they're fishing on the beach or the lake because they enable them to cast further and have more control. You can release the line with a quick flip of the metal wire.
You can learn how to use these reels easily if you're a beginner since they are easy to use. Since it spins when the line retrieved, it gets its name. These reels are perfect for stress-free fishing and ensure you an excellent fishing experience in an area where there will be nothing in your way.
All these reels are suitable for fishing beginners. Both reels have an affordable price, which implies you have a choice regarding the reel you buy.
The spinning reel will provide you with plenty of versatility if you are looking for one. An experienced angler will also find many options with this reel model.
A spinning reel's simplicity and versatility are common, and it is available in several settings. Our most significant selling point is that they are parallel to your rod and can be removed easily.
A spinning reel has a unique feature that sets it apart from other fishing reels. You only need to unwind the line smoothly by removing the bail arm. You should make sure you finger the line when getting ready for the cast. A unique adjustment at the front of the reel can regulate the movement of the line.
A spinning reel is an excellent choice for skilled anglers since it is more convenient than a baitcasting reel and has a more accurate casting range than a spin-cast reel. The only difference between a spinning reel and a baitcasting reel is that spinning reels have a larger line capacity and do not cause a backlash.
The reels of this type are better suited to fishing with lightweight baits. The line will retract without any limits when you turn the bail to the open position. These reels allow you to launch your casts farther than you could ever use a baitcasting reel.
FLY FISHING REELS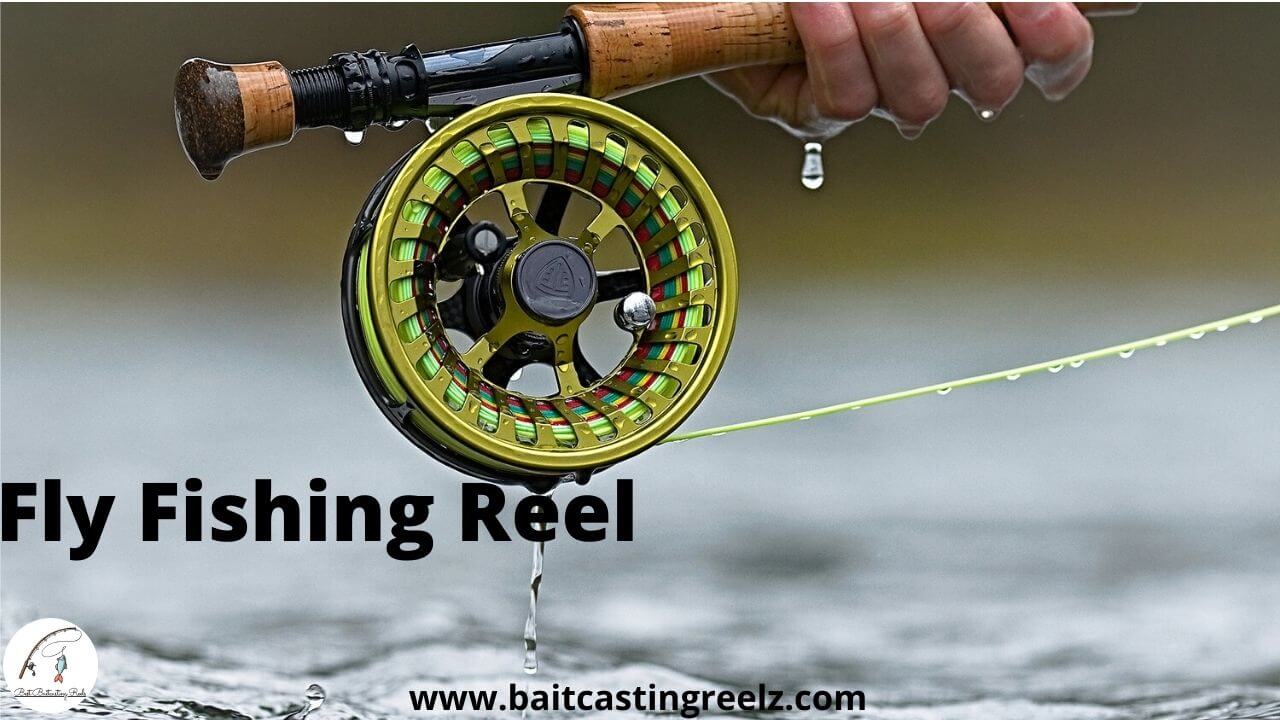 Compared to other reels, fly fishing reels were made with the idea of providing more accurate casting. Fly fishing reels have many advantages that are very helpful to you when you are looking to cast accurately at the right place.
You'll find reels that can catch trout, salmon, and sea trout, and those will fall into different categories. Several reels are available for all the different types of fishing. Fly fishing reels design to retrieve a more significant amount of line at a higher speed due to the larger arbor on this type of reel.
The reels of this type provide durability and high quality. These reels are super powerful, super durable, and super easy to use. Several years ago, fly fishing reels lasted for over 40 years, but now they maintain the same reliability.
It is clear that the fly fishing reel is something you only buy once, and that is what makes it exceptional among other products on the market.
You must carefully select a reel that is the right match to the rod you will be balancing. It's essential to balance the rod at all times. There are two ways of design for fly fishing reels; they constructed with pre-cast aluminum or machined from wood.
Pre-cast reels are slightly heavier and not so durable as machined reels, though we make sure they are equally effective.
Machined reels crafted from metal and are lighter in weight. Another advantage of such reels is that they can endure stress and also durable for even longer compared to precast ones. Aluminum and anodized steel make up the material of machined reels, which remain solid and rust-free throughout a saltwater environment.
While fishing, one of the most important things to remember is that fly fishing reels are very effective with drag capabilities. A disc drag system is a relatively modern and convenient method, and a click and pawl system is not as reliable but also less expensive.
Final Thought
We have discussed the various types of fishing reels. This article will help you as a reference guide when considering purchasing a new reel, from our base models to our higher-end models. So read the complete guide and choose the type of fishing reel that suits your tasks.