In the world of angling, where the fine line between success and frustration is cast into the waters, one name stands tall, delivering a baitcasting masterpiece that revolutionizes your fishing experience – the Daiwa Tatula SV TW.
Prepare to embark on a journey that will redefine your perception of what a baitcasting reel can achieve. With precision engineering, innovative features, and a relentless pursuit of excellence, the Tatula SV TW catapults you into a realm where every cast is a symphony of power and accuracy.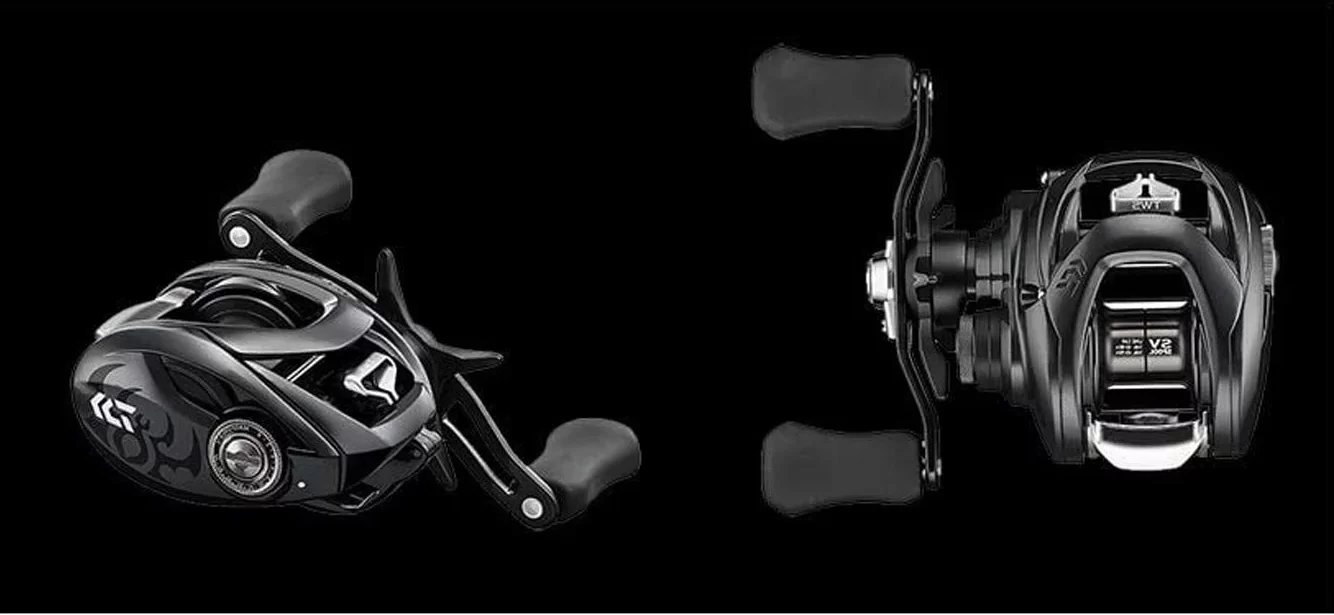 Join us as we dive deep into the heart of this angler's dream, exploring its exceptional features and uncovering the secrets behind its success. From its blistering gear ratio to the smoothest bearings, from its remarkable max drag to its featherlight design, we leave no stone unturned in this comprehensive review.
Whether you're a seasoned pro seeking the ultimate tool to elevate your game or a novice angler eager to learn and grow, the Tatula SV TW holds the promise of transforming your fishing escapades into legendary tales.
So, prepare to be enthralled as we unveil the baitcasters revolution that is the Daiwa Tatula SV TW. It's time to cast your expectations aside and embrace a new era of precision, power, and performance in the world of angling.
I have put the Daiwa Tatula SV TW baitcaster reel through its paces on countless fishing trips, and it has consistently delivered an exceptional performance. The 7.3:1 gear ratio is a sweet spot for me. It allows me to adapt to different techniques without missing a beat. Whether I'm pitching soft plastics or burning lipless crankbaits, this reel's versatility shines through.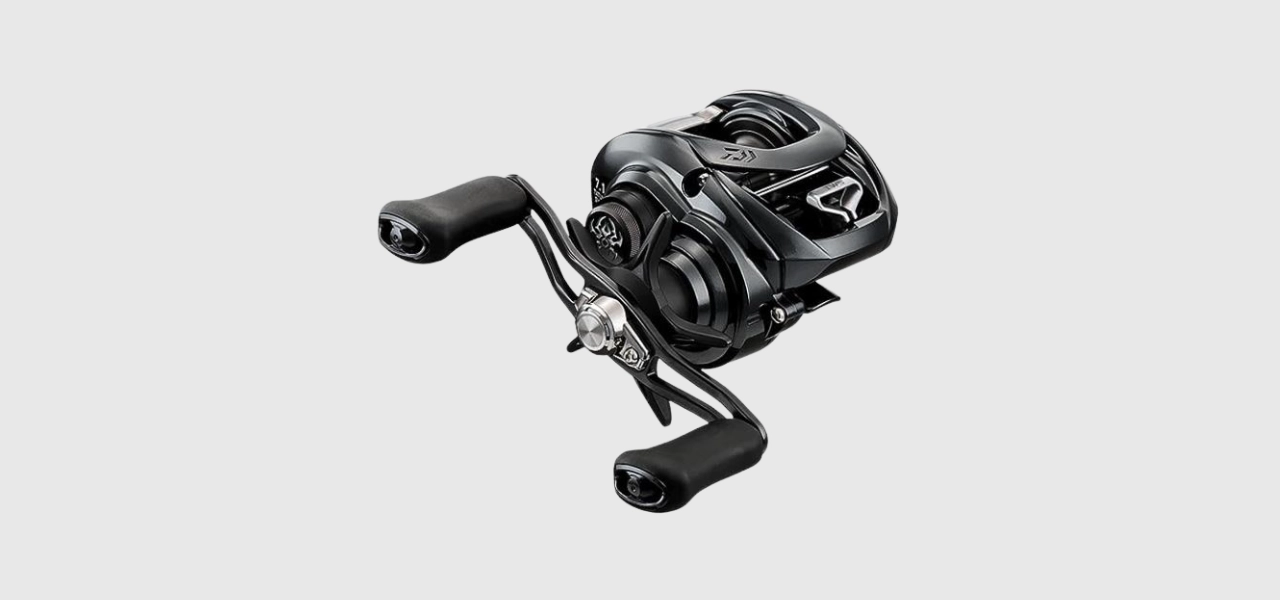 The bearings are where this reel truly excels. They are not only smooth but also built to withstand harsh conditions. I've used it in both freshwater and saltwater environments, and it has shown remarkable resistance to corrosion. Casting is effortless, and I've experienced minimal backlash.
With a max drag of 13.2 pounds, the Tatula SV TW has successfully tamed some sizeable fish. I've landed big bass, pike, and even the occasional saltwater snapper without breaking a sweat.
This reel is beginner friendly, comes in very reasonable budget i.e. under $200, so that every beginner can easily afford it and master it with some practice. The lightweight design is a game-changer during long fishing days. It's comfortable to use for extended periods, reducing fatigue and allowing me to focus on what I love most – catching fish.
Related Article: Best Baitcasters For The Money
Specifications
Gear ratio : 7.3:1
Maximum Drag : 13.2 lbs
Line Capacity (Mono) : 14 lbs/120 yards
Bearing System : 7 + 1 (corrosion-resistant)
Weight : 7.2 ounces
Features With Personal Reviews:
1. Impressive Gear Ratio (7.3:1)
The Daiwa Tatula SV TW boasts a speedy 7.3:1 gear ratio, making it a versatile choice for various fishing techniques. Whether you're cranking in spinnerbaits or working jigs, this reel has you covered.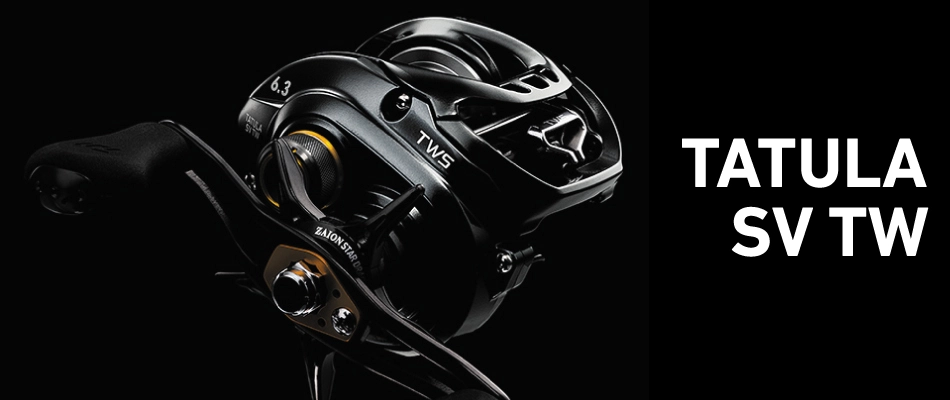 Related Article: Best Baitcaster Under 100
2. Smooth and Durable Bearings
With 7+1 corrosion-resistant bearings, this reel offers silky-smooth performance, even in challenging environments. Casting is a breeze, and the reel's longevity is a testament to its robust construction.
3. Strong Max Drag (13.2 lbs)
For its size, the Tatula SV TW doesn't skimp on power. The 13.2-pound maximum drag capacity ensures you can confidently battle with feisty fish and handle a wide range of species.
4. Ample Line Capacity
This reel can hold up to 120 yards of 14-pound monofilament line, providing the flexibility needed for various fishing scenarios, from finesse to power fishing.
5. Lightweight Design (7.2 ounces)
The Tatula SV TW's featherlight design minimizes fatigue during long days on the water. You'll be casting effortlessly and comfortably for hours on end.
Related Article: Best Baitcaster Under 200
Pros
Versatile 7.3:1 gear ratio
Smooth and durable corrosion-resistant bearings
Strong 13.2-pound max drag
Ample line capacity
Featherlight 7.2-ounce design
Suitable for freshwater and light saltwater use
Cons
It's a bit pricey compared to some other options in its class
Some users might prefer a higher gear ratio for ultra-fast retrieves
Conclusion
The Daiwa Tatula SV TW is a top-tier baitcasting reel that strikes a perfect balance between performance and durability. It's a versatile workhorse that can handle a wide range of fishing techniques and environments. While it might be a bit of an investment, its reliability and longevity make it worth every penny for anglers who demand the best. Give it a try, and you'll likely find it becoming an indispensable part of your fishing arsenal.