In the world of angling, the pursuit of the perfect catch is an art of using a best suitable baitcaster with your fishing style and the type of fishing you're targeting. It's a dance between man and nature, a delicate balance of skill and equipment. And at the heart of this pursuit lies one essential tool that can make or break your fishing adventure, the fishing reel. Among the countless options available in the market today, one name that consistently stands out is Abu Garcia. Known for their dedication to craftsmanship and innovation, Abu Garcia has earned a reputation that resonates with anglers worldwide.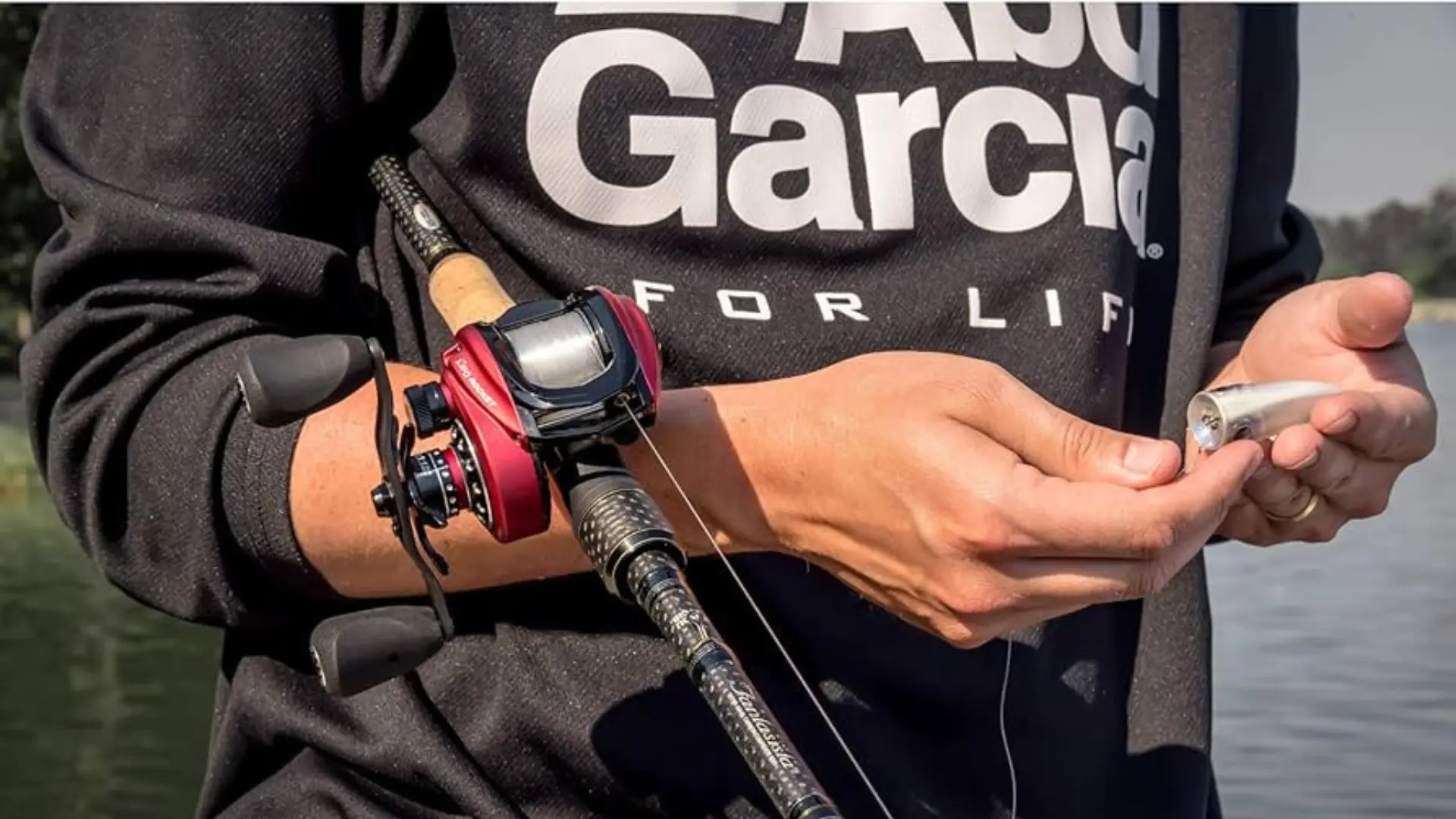 Abu Garcia Revo Rocket Baitcaster – Best Anti-Backlash Reel
Today, we embark on an exciting journey to explore one of Abu Garcia's most acclaimed offerings, the Revo Rocket Baitcaster Reel. A name that hints at its extraordinary capabilities, the Revo Rocket promises to redefine the way you experience fishing. In this comprehensive review, we'll delve deep into the features, performance, and real-world experiences with this remarkable reel. Whether you're a seasoned angler searching for an upgrade or a novice looking for the perfect tool to kickstart your fishing passion, the Abu Garcia Revo Rocket deserves your attention.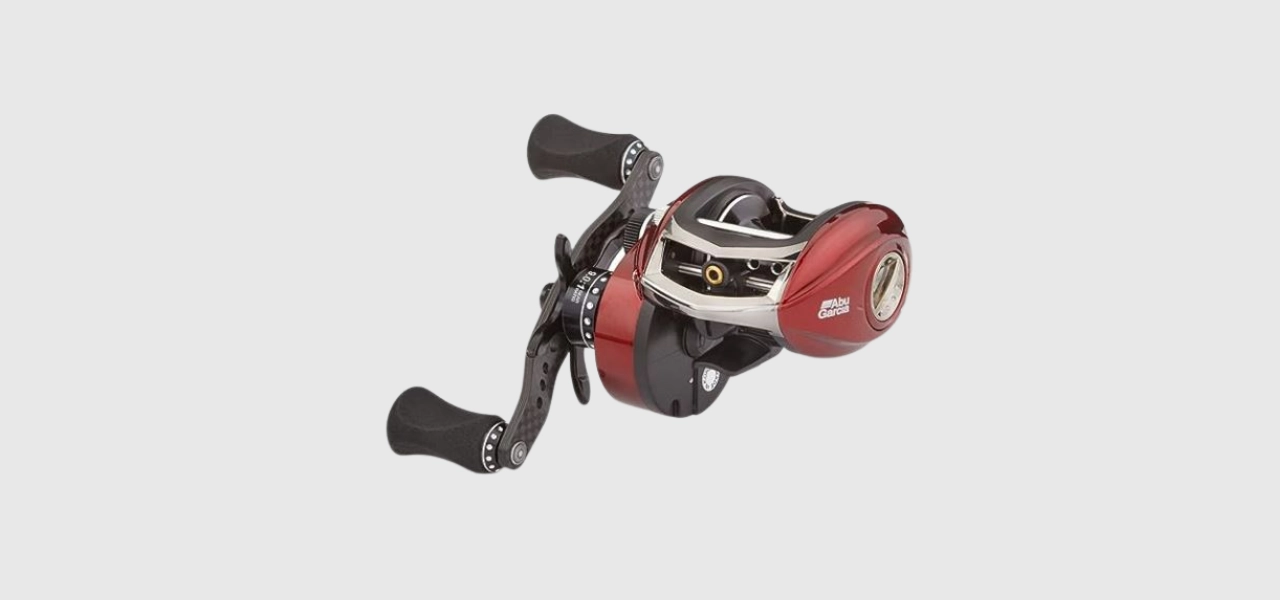 Join us as we ignite your fishing experience with the Abu Garcia Revo Rocket, uncovering its strengths, addressing any shortcomings, and ultimately determining whether it's the perfect companion for your next adventure on the water. So, let's set sail and explore the world of fishing through the lens of the Revo Rocket, where precision, speed, and innovation come together to create a reel that truly lives up to its name.
Related Article: Best Baitcasters For The Money
Specifications
Gear ratio : 10.1:1
Maximum Drag : 20 lbs
Line Capacity (Mono) :12 lbs/145 yards
Bearing System : 11 stainless steel
Weight : 6.75 ounces
Features With Personal Reviews:
1. Blazing Fast Gear Ratio (10.1:1)
The Revo Rocket lives up to its name. With a jaw-dropping gear ratio of 10.1:1, it's one of the fastest baitcasting reels you can get your hands on. This means lightning-quick retrieves, perfect for techniques like flipping and pitching.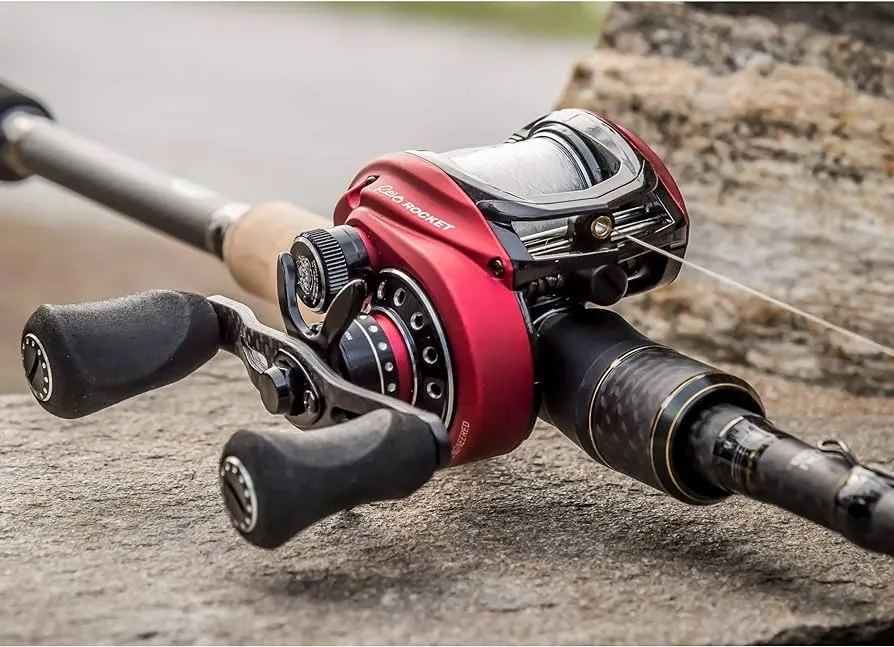 Related Article: Best Baitcaster Under 100
2. Smooth Stainless Steel Bearings
With 11 stainless steel bearings, this reel offers buttery-smooth operation. Casting and retrieving feel effortless, and you'll appreciate the consistent performance.
3. Impressive Max Drag (20 lbs)
The Revo Rocket boasts a formidable max drag of 20 pounds, making it suitable for a wide range of freshwater and inshore saltwater species. You can confidently go after bass, pike, or even redfish with this reel.
4. Generous Line Capacity
This reel can hold up to 145 yards of 12-pound monofilament line, giving you ample room to handle various fishing situations. It's versatile enough for finesse techniques and power fishing alike.
5. Lightweight Design (6.75 ounces)
Carrying a heavy reel can be tiring during a long day on the water. The Revo Rocket's lightweight design minimizes fatigue, allowing you to fish comfortably for extended periods.
Related Article: Best Baitcaster Under 200
Pros
Blazing-fast 10.1:1 gear ratio
Smooth stainless steel bearings
Impressive 20-pound max drag
Generous line capacity
Lightweight and comfortable to use
Versatile for various fishing techniques
Cons
The high-speed retrieve might take some getting used to for beginners.
It's priced a bit higher compared to some other reels in its class.
Conclusion
The Abu Garcia Revo Rocket is a top-notch baitcasting reel designed for anglers who demand speed, precision, and versatility. Whether you're a seasoned pro or a dedicated enthusiast, this reel will elevate your fishing game. Just be prepared to be blown away by its rocket-like performance.